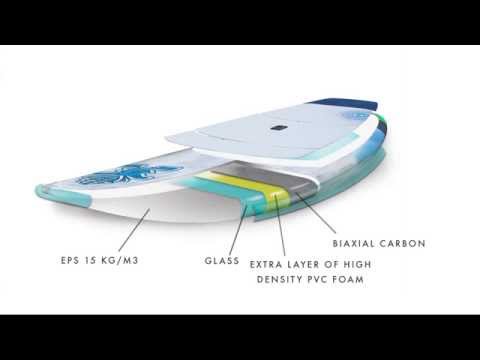 Starboard SUP Carbon Technology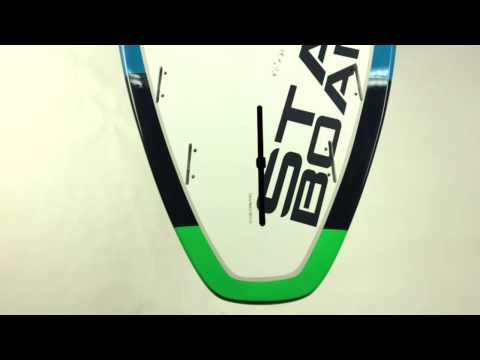 Starboard SUP AST Electric Board Construction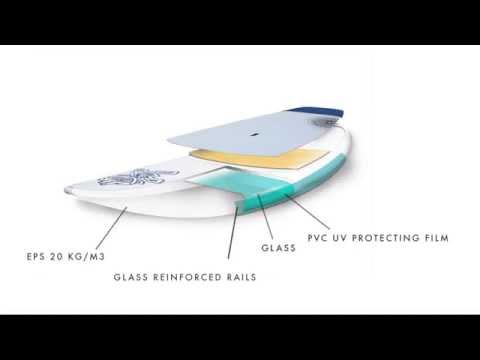 Starboard SUP Starshot Board Construction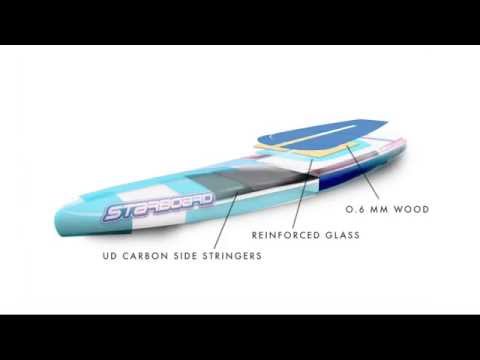 Starboard SUP Custom Carbon Race Board Construction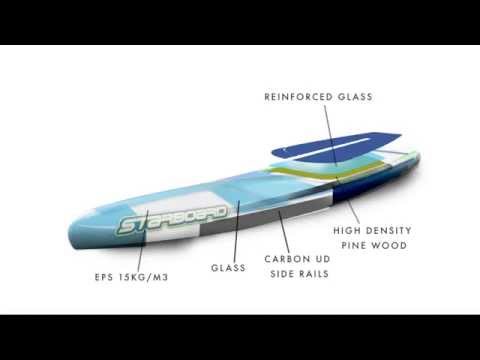 Starboard Race Board Custom Glass Carbon Construction
Starboard SUP Wood Board Construction
Wood construction
The Wood moulded construction is one of Starboards original innovations that was pioneered in 1994 to offer a construction that is strong, light and exclusive in the market.
• The deck features an outer layer of biaxial Australian pine to provide extra impact resistance, rigidity and improved overall hull integrity.
• The wood uses the new EVA IQ dropped in handle to give the best grip when carrying the board.
• The tail pad is made of 3mm diamond grove with vertical brushed texture. All boards under 10ft come with a raised tail pad for added grip.
• All wood constructions include hexcel centre and side fins as standard.
Tech Spec
Wood constructions use a reduced 15-kilogram per meter cubed foam core that is lighter weight and has increased water resistance. This is strengthened with glass-reinforced rails for extra stiffness against snapping when nose diving. A three-dimensional glass laminate is then wetted out with high grade expanding epoxy resin to create a thicker impact resistant outer skin with increased overall hull strength. The biaxial Australian pine then forms an outer layer with an added layer of wood to the standing area for extra impact resistance and rigidity. Finally the 2mm EVA deck pad and tail pad is then added on top