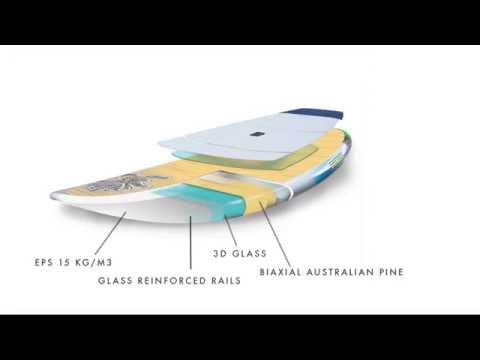 Starboard SUP Wood Board Construction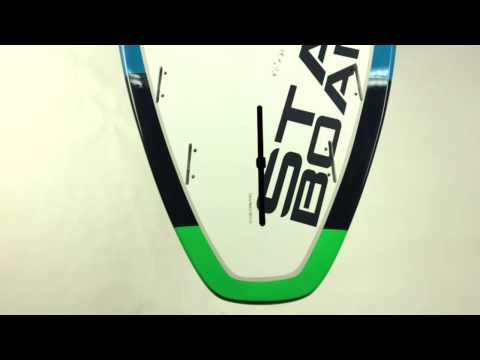 Starboard SUP AST Electric Board Construction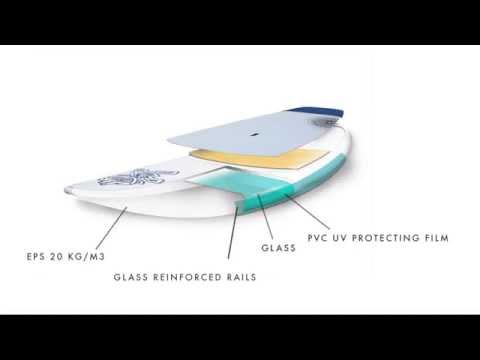 Starboard SUP Starshot Board Construction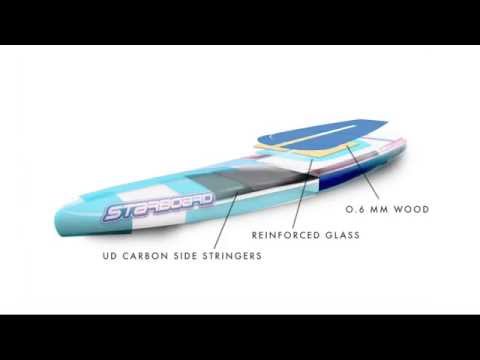 Starboard SUP Custom Carbon Race Board Construction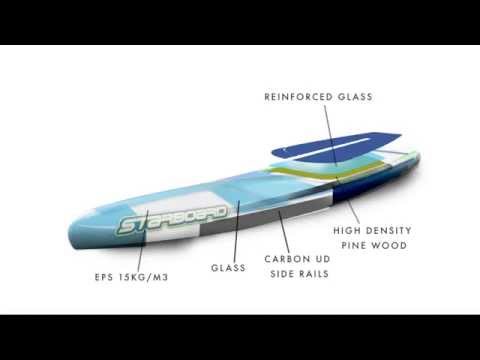 Starboard Race Board Custom Glass Carbon Construction
Starboard SUP Carbon Technology
Brushed Carbon
Brushed carbon is Starboards most premium construction, as it's the lightest weight, gives the quickest response in performance and is the strongest build.
The sensational lightweight construction increases carving ability and acceleration in the waves and further allows you to paddle longer with less energy consumption.
The carbon uses the new EVA IQ dropped in handle to give the best grip when carrying the board.
All carbon boards feature the star touch grip and a ¾ 2mm crocodile deck pad. Boards under 10ft have a raised tail pad kicker for added grip.
All brushed carbon boards come with Hexcel side and center fins. The new pro models come with FCS 2 fin boxes.
Tech Spec:
Brushed Carbon constructions use a 15-kilogram per meter cubed fused cell foam core for lightweight weight and increased water resistance. A layer of glass then wraps the board. Then an extra full deck, bottom and rail wrap of high-density foam makes the board stronger for impact and hugely increases the overall hull strength. Ultra light biaxial and unidirectional carbon fibers with optimized angles wrap the entire board, introducing flex and reflex patterns in paddle boarding. A layer of reinforced glass is placed under the standing area for extra impact resistance and rigidity. Finally on all but Pro models, 2mm EVA deck pad and tail pad is then added on top.