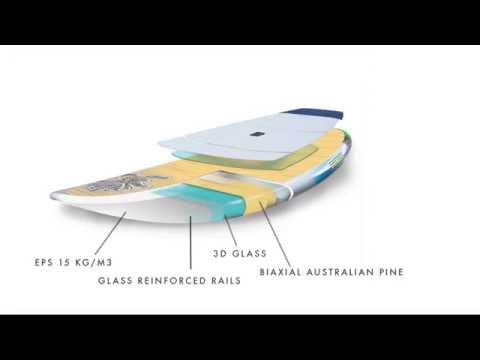 Starboard SUP Wood Board Construction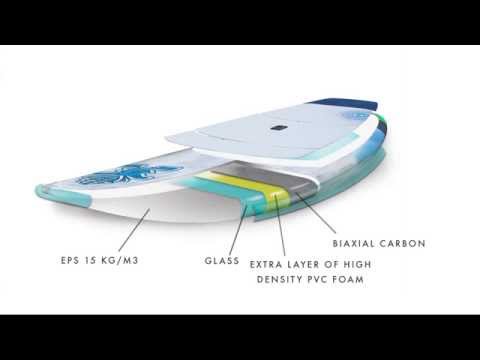 Starboard SUP Carbon Technology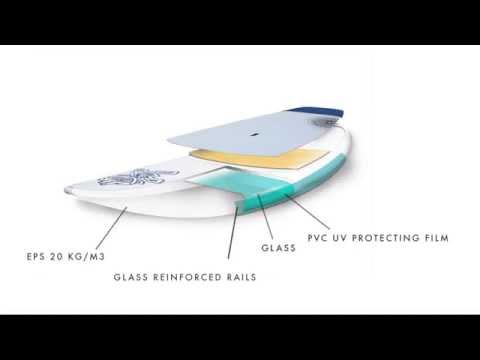 Starboard SUP Starshot Board Construction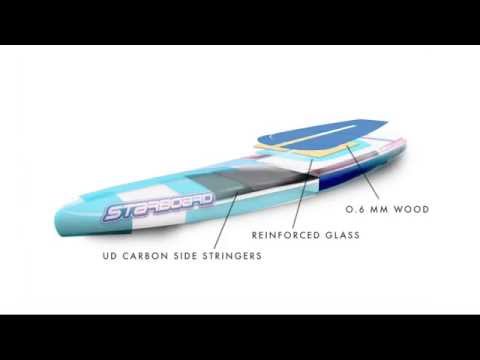 Starboard SUP Custom Carbon Race Board Construction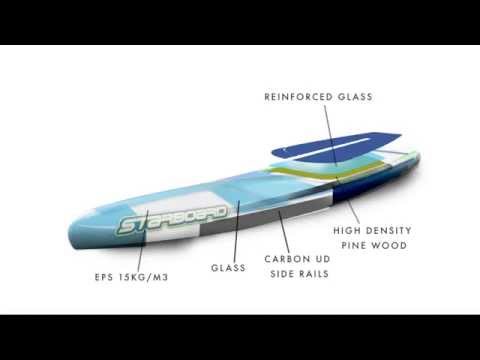 Starboard Race Board Custom Glass Carbon Construction
Starboard SUP AST Electric Board Construction
AST Electric:
The AST Electric is the second most premium construction that is super durable, tough and light. Most AST boards are also windsurfable, so it's effectively a construction that offers the best of both worlds.
1. The deck consists of the startouch grip at the nose of the board with ¾ 2mm crocodile-skin textured deckpad for added comfort.
2. Windsurf mast inserts are included and most boards under 10'0″ have foot-strap inserts for windsurfing.
3. The AST uses the new EVA IQ dropped in handle to give the best grip when carrying the board.
4. The tail pad is made of 3mm diamond grove with vertical brushed texture. All boards under 10ft come with a raised EVA kicker for added grip.
5. Starboard Hexcel center fins and injection molded side fins,
Tech Spec:
AST Electric constructions use a 15-kilogram per meter cubed Fused cell foam core using the advanced sandwich technology for lightweight and increased water resistance. The AST models feature a unique 300 grams unidirectional glass band stringer in front of the standing area to support integrity while in surf conditions. This is strengthened with un-directional glass-reinforced rails for extra stiffness against snapping when nose-diving. A three-dimensional glass laminate is then wetted out with high grade expanding epoxy resin to create a thicker impact resistant outer skin with increased overall hull strength. A unidirectional layer Australian pine then forms an outer layer on the deck for extra impact resistance and rigidity. Finally the 2mm EVA deck pad and tail pad is then added on top.