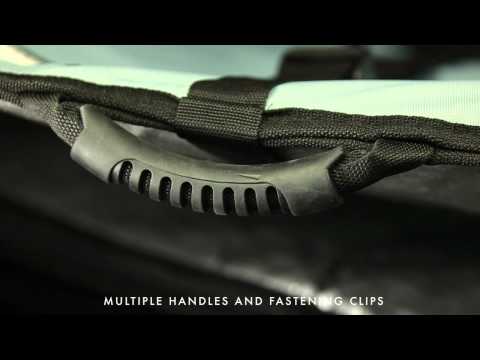 Starboard SUP Day Travel Bag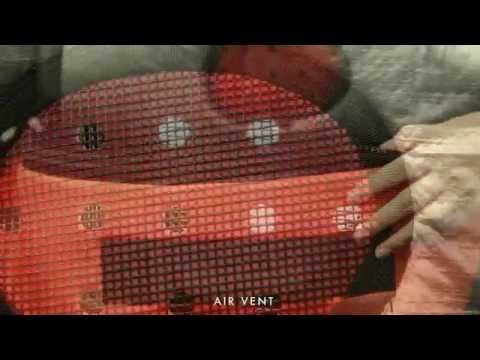 Starboard Racing Travel Bag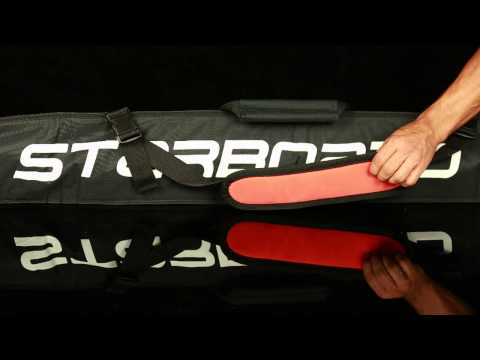 Starboard SUP Paddle Protection
How to transport your Starboard SUP
This video shows how to transport your SUP on a car, focusing on how to position the board and how to tie the roof straps to secure the board.
Items needed:
• SUP ideally with SUP Travel Bag.
• Roof Straps and Roof bars
• Car
Board Transportation
1. Start by placing the board securely into the board bag making sure the bag is securely closed.
2. Tighten all straps for safety and then place the board upside down on the roof racks with the nose facing forwards.
3. Loop the tie- downs underneath the roof racks throwing the lose ends over the board.
4. Walk over to the other side of your vehicle and loop the loose end of the tie down underneath the roof racks before throwing both ends back over to the start-point.
5. Thread the end of the tie down through the teeth of the buckle and then pull the remainder of the tie down through until tight.
6. Secure the excess strap by tying extra knots.
7. Finish by repeating the process for the other tie down.