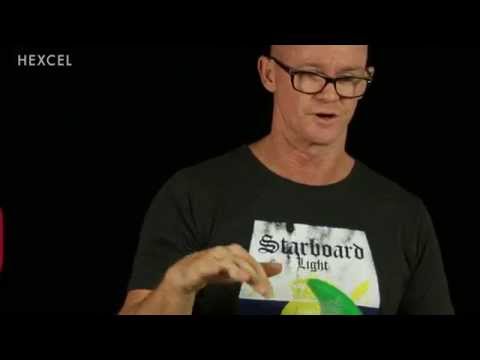 Starboard SUP Fin Constructions with Scott Mckercher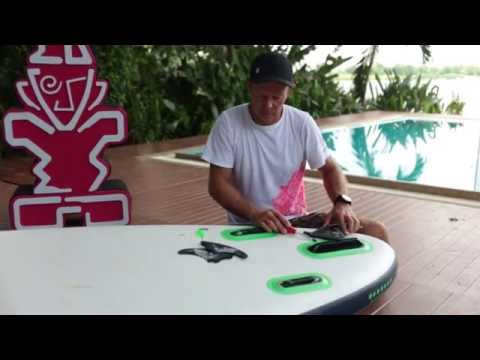 How to install your fins for Starboard SUP Astro Inflatable Boards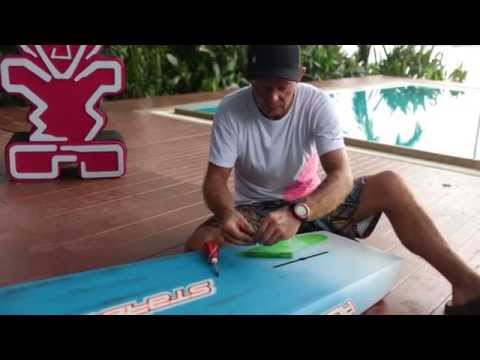 How to Install Fin on Starboard Race Board.
Starboard SUP Thruster VS Quad
This video features Scott Mckercher explaining the difference in choosing a thruster fin set up vs a quad fin set up for SUP surfing.
The thruster option consists of 3 fins, 2 side fins and one centre fin. The thruster fin set up is used to offer a smoother rail to rail sensation and a smooth arc for a round house cut back turn. Thruster set ups are probably the most versatile setups.
The thruster provides a small amount of play forward and back on the side fins for more vertical projection in your turns. The center fin can be positioned forwards or backwards in the fin box. Having the center fin at the back will give you more drive, while a more loser and skatier feel when forwards.
The quad fin set uses 4 side fins. The quad feels a lot more bightier and gives a lot more acceleration and is more explosive from rail to rail. The quad option is great for a hollow wave where you need to generate lots of speed to make a section. The quad set up uses a large 4.7mm on the front with a 4.5mm on the back for someone who weighs between 80 – 85kg+. A smaller lighter person at -75kg might prefer a 4.5mm on front and back to make it easier to drive the fins.