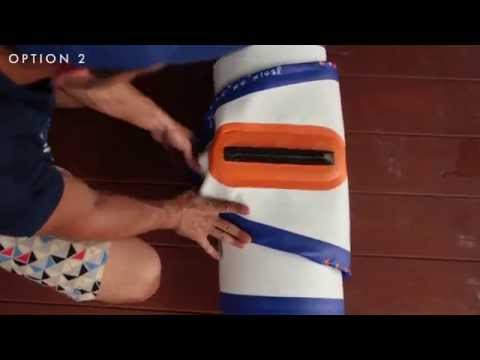 Starboard SUP Inflatable - How To Deflate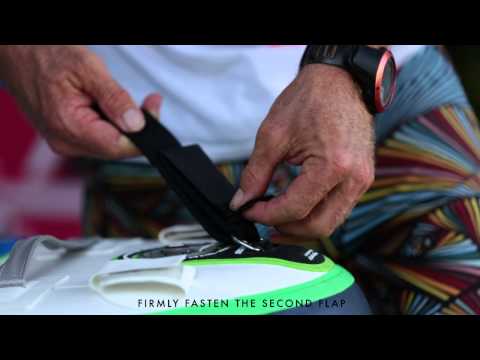 How to Attach a Starboard Leash to Inflatable SUP.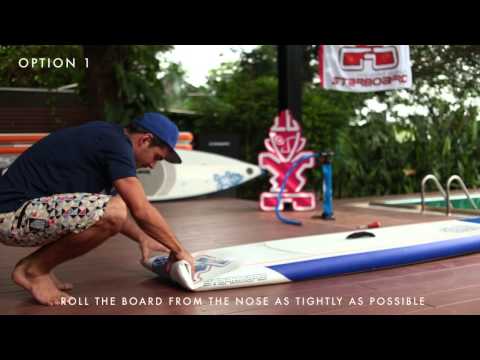 The Starboard Inflatable
Starboard SUP Inflatable – How to Inflate
1. Start by removing the V8 Double action pump from the pump compartment in the Astro Magic bag.
2. Next assemble the V8 Double pump by attaching the removable foot base and then connect the pump pipe to the OUT Socket.
3. Unpack the Astro inflatable from the Astro board bag.
4. Unroll the Astro to its full length making sure it's on a clean surface.
5. Assemble the 3-piece paddle.
6. Unlock the Astro air valve.
7. Insert and screw in the pump pipe to the valve.
8. Start pumping up the board.
9. When the pump's Tiki Gauge reaches 18 psi, remove the pipe and close the air valve.
10. Now turn the board over and insert the fin into the fin box by screwing it in.
11. It is important to maintain your Astro and paddle by regularly cleaning it after use.
12. When finished using your Astro, remove the fin and replace the screw back in the fin box.